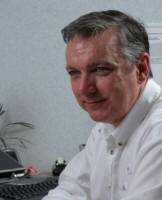 People love what they're good at, and are good at what they love, for iControl, it's hospitality technology.
We are passionate about what we do and we are committed to helping our customers.
As Managing Director of iControl Hospitality I have a responsibility to make sure we follow this ethos through every day in the product we sell and the services we offer.
The brand values that lie at the heart of iControl are to be innovative, dynamic, straightforward, friendly and honest. It's these things which encourage and challenge us to think about things differently. This helps make us what we are today, and in the future; a trusted, responsible and valued partner to our customers.
It's a personal commitment from me, and the skilled and dedicated team here at iControl, that when you partner with iControl you get more than just a name.


Keith Rochefort
Managing Director
iControl Hospitality Ltd